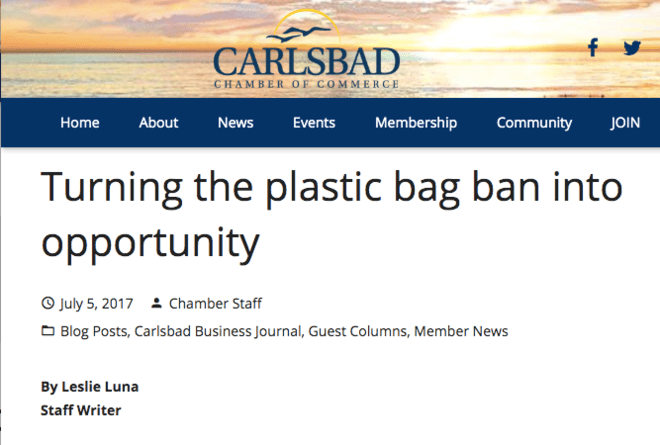 Success is in the bag for Carlsbad power couple Jen and Farzan Dehmoubed, founders of Lotus Trolley Bag, a versatile eco-friendly shopping bag system designed to help shoppers organize and efficiently pack their groceries in a fraction of the time.
Long before California voters approved the ban on flimsy plastic bags, the environmentally conscious couple was already using reusable bags. So when the ban took effect last fall, they jumped at the opportunity to create a practical system to make shopping easier.
The Dehmoubeds started playing with prototypes and doing countless hours of product testing along with market research until they came up with a perfect design and have recently applied for a patent.
The Carlsbad Business Journal caught up with the dynamic duo to talk about their Amazon launch and the inspiration behind the Lotus Trolley Bag.
Read more here.