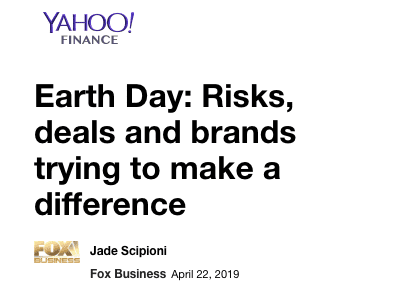 Monday marks the 49th anniversary of Earth Day, an annual event where more than 193 countries hold demonstrations worldwide to support environmental causes.
Climate change has not only been a hot topic politically but the debate has made its way to Wall Street.
Last week, the world's largest asset manager BlackRock warned investors that they can no longer "afford to ignore" the risk climate change poses to the global economy. The global investment manager predicts more than $3.8 trillion of the U.S.'s municipal bond market is on the line due to climate-related risks in the future …
California-based startup Lotus Trolley Bags said demand for its eco-friendly reusable shopping bags has doubled in the last quarter alone with more than 1,400 retailers signing up to offer customers an alternative.
Read more
here
.