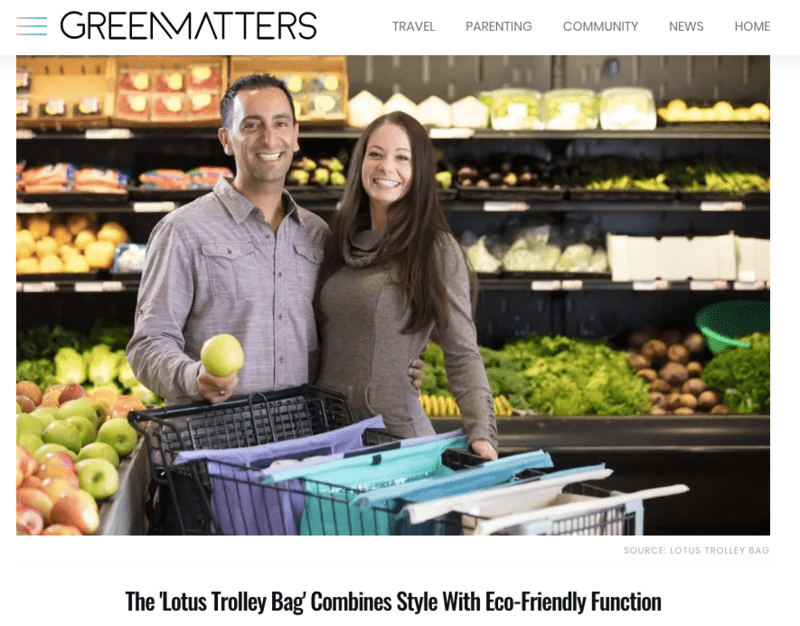 When California voted to ban plastic grocery bags last year, San Diego-based husband-and-wife duo Farzan and Jen Dehmoubed decided it was time the world got a sturdy, sustainable and hard-to-forget shopping bag to further the environmental mission of the reusable bag craze. 
"We wanted to eliminate the need for earth-damaging, animal-hurting plastic bags and tree-killing paper bags," the founders told Green Matters. "We were also determined to create a bag that was practical, based on comfort, using soothing colors, and lets shoppers get in and out of the store faster."
No stranger to reusable shopping bags, the couple knew they wanted something different that would last longer and provide more than a sack for the groceries. So they invented the Lotus Trolley Bag, a reimagined and redesigned shopping bag made to last and improve your shopping experience.
Read more
here
.